GETTING AROUND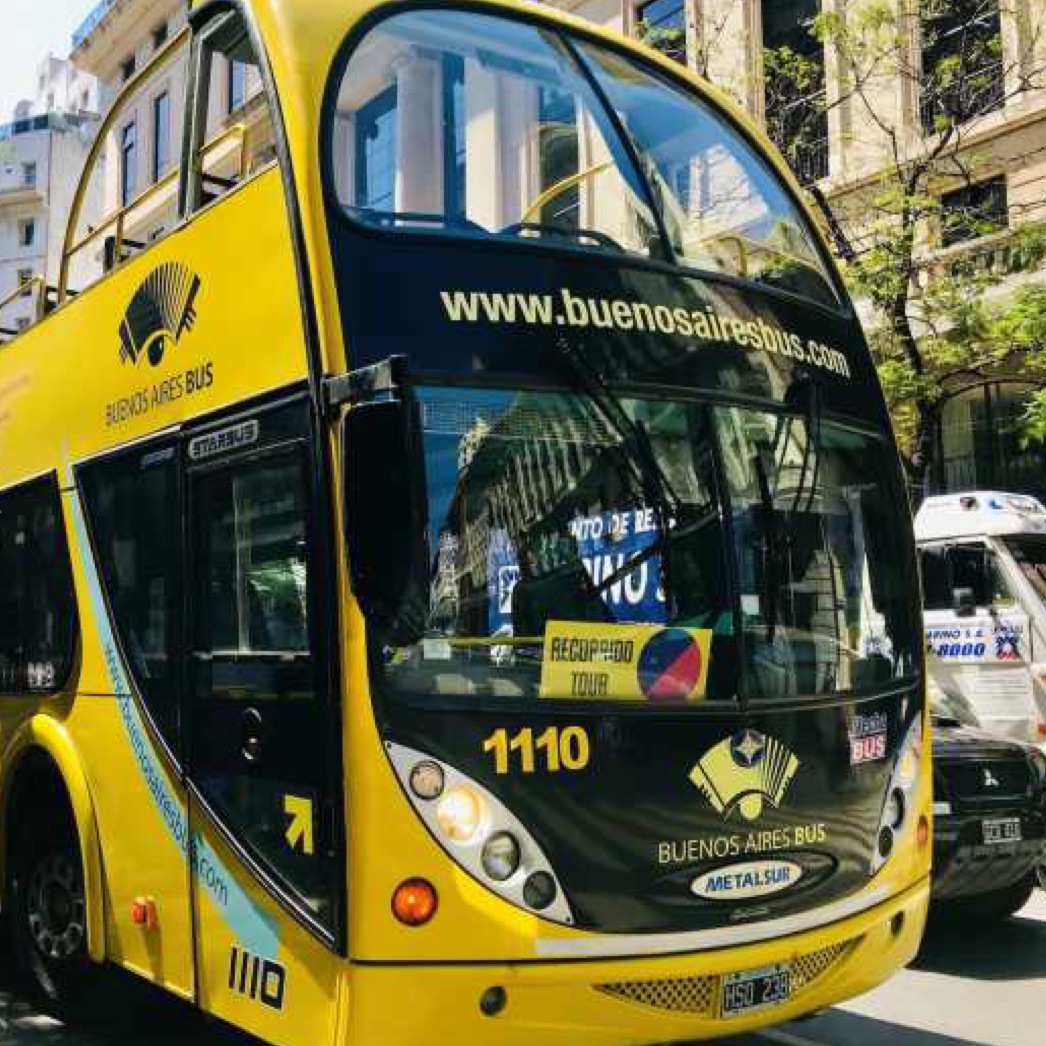 The information provided in this section was compiled and kindly provided by the Tourism Board of Buenos Aires City. For more information about the City, visit: turismo.buenosaires.gob.ar
Buenos Aires has a large public transport network: almost 40.000 licensed taxis, a hop-on/hop-off sightseeing bus, and a vast network of cycle lanes.
Get your SUBE card to travel around the city.
To move around the city you only need a SUBE card. It is a unique modern, efficient, and environmentally-friendly electronic ticket system.
How is it obtained? If you live in or are visiting Buenos Aires you can buy a SUBE card online or at one of the SUBE obtaining centers. Then you must register your card on the internet and fund it with money through home banking, at ATMs, at authorized charging points (such as subway stations), or at SUBE automatic terminals.
SUBE cards are available both online cardsube.sube.gob.ar at subte stations (subway), at our eight Tourist Assistance Centers and at many "kioskos" (corner shops selling snacks and tobacco) throughout the city. Cards can be charged with credit at all subte stations, national lottery outlets, and at some kioskos with automated terminals.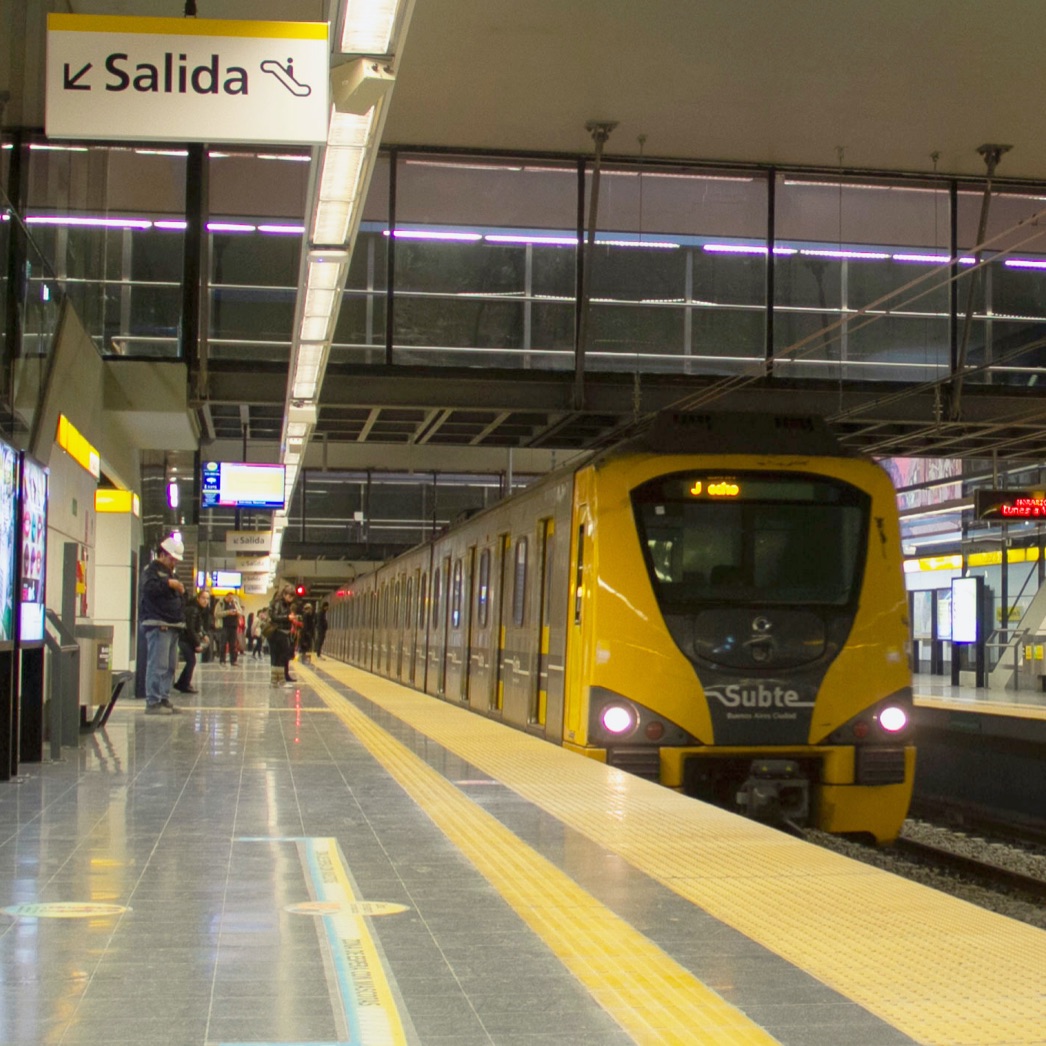 Subte (Underground train network)
The Buenos Aires Subte was the first underground metro (subway) system in Latin America (1913), and it's often the quickest way to get around the city. There are six lines (lineas) A, B, C, D, E and H, which connect the city's main avenues, train stations, and coach stations. Lines A, B, C, D and E converge in the centre of the city.
Trains run every three to ten minutes depending on the line: from about 5:30 am to 11:30 pm Monday to Friday, 6:00 am to midnight on Saturdays, and 8:00 am to 10:30 pm on Sundays and public holidays. Unsurprisingly, trains can get very crowded at peak commute times (8:00 am-9:30 am and 5:00 pm-7:00 pm). The subte website has a detailed map of the network, and you can download a copy of the map as a PDF at the bottom of that page. Stations have free WiFi access.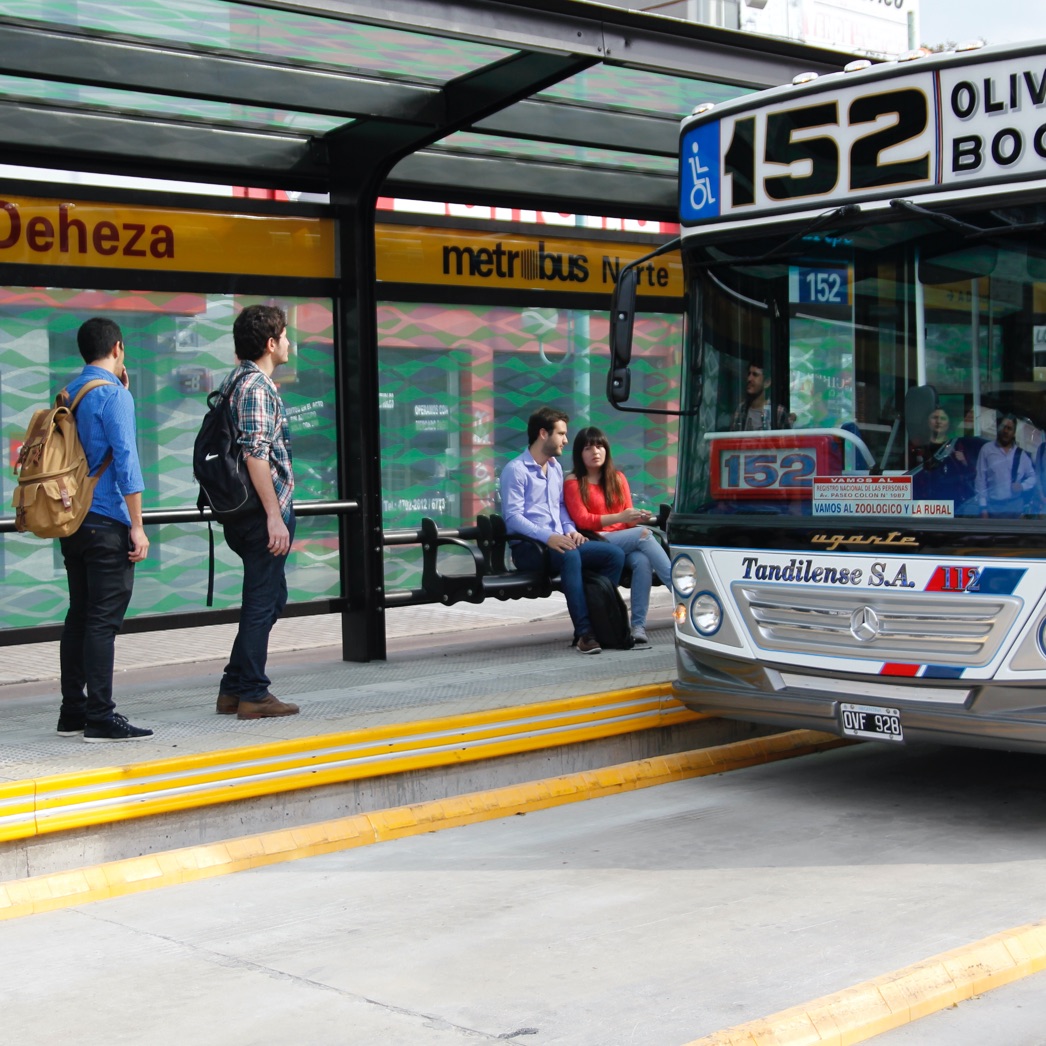 Bus
Known locally as 'colectivos', buses are a cheap and efficient way to get around the city. They run 24 hours a day, 365 days a year, and cover the whole city, meaning that you'll rarely find yourself more than a few blocks from a stop. Tell the bus driver where you are headed (give the name of the crossroad nearest to where you wish to get off) and he will select the correct fare. The "Metrobus" is a bus rapid transit system that uses dedicated bus lanes to cut journey times on several of the city's main arteries.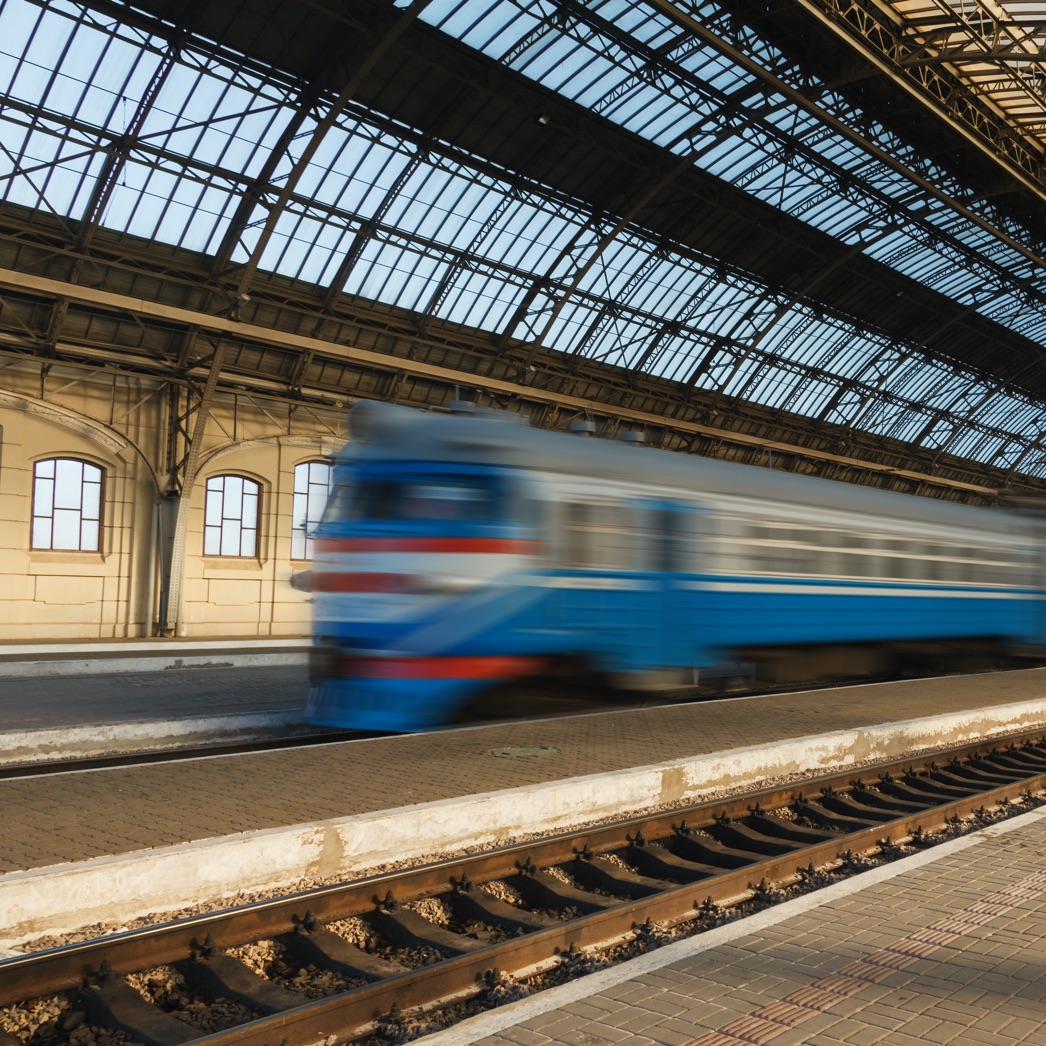 Train: the most convenient way to get in and out of the city
The train is an option when it comes to reaching neighborhoods further from the center or to visit destinations in Buenos Aires Province, such as Tigre and the river delta.
Trains are an economical way to travel. Tickets can be purchased at the stations;  you can also travel using the SUBE card. Trains for Tigre leave from Retiro Train Station.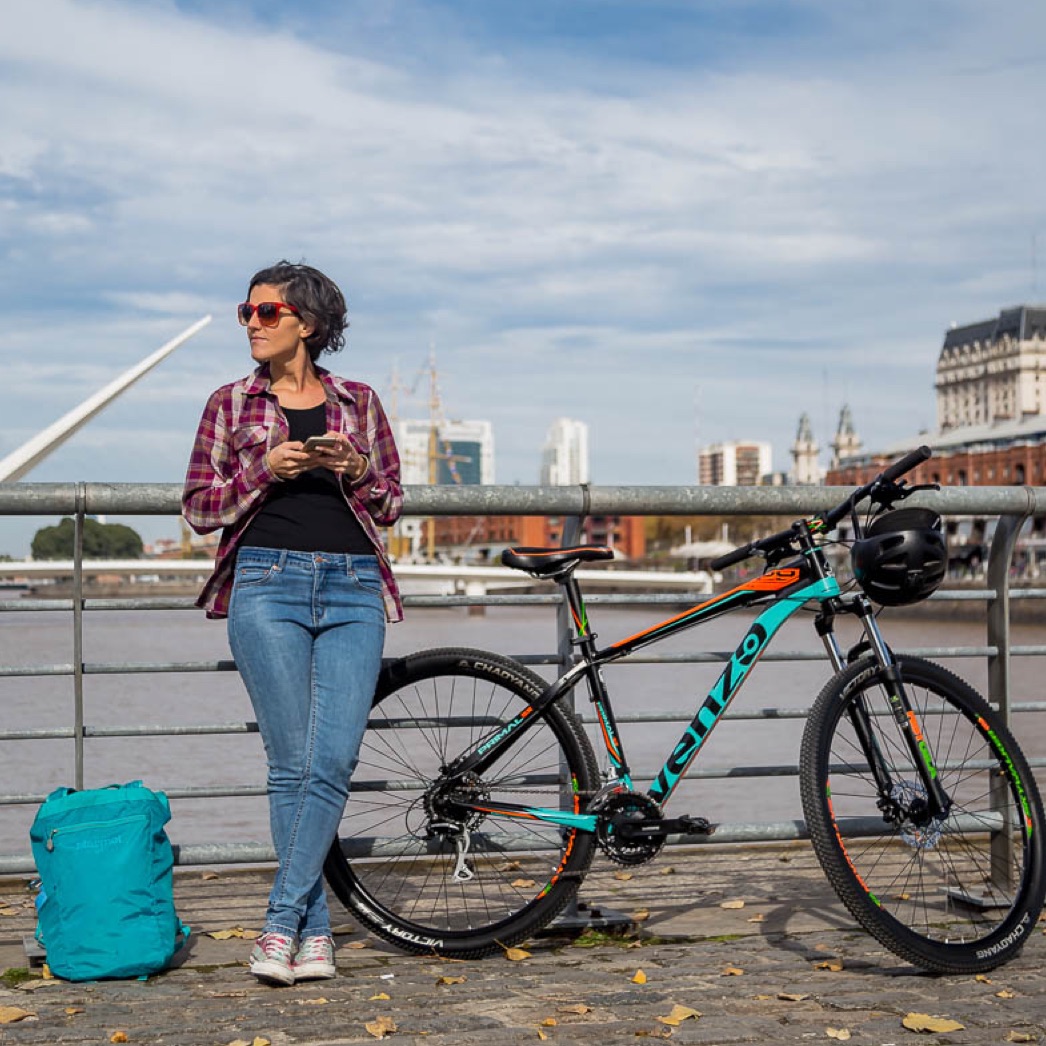 Bici: A city open to cycling
Buenos Aires is the perfect city for exploring on bike (Bici). The City Government developed a successful bicycle program as public transport with over 200km of cycle lanes and a free public bike share scheme. Find out how to use Ecobici, the 24-hour bike share scheme. Bikes can be borrowed for up to one hour Monday to Friday and up to two hours on weekends (you can go for a second spin after a five-minute wait).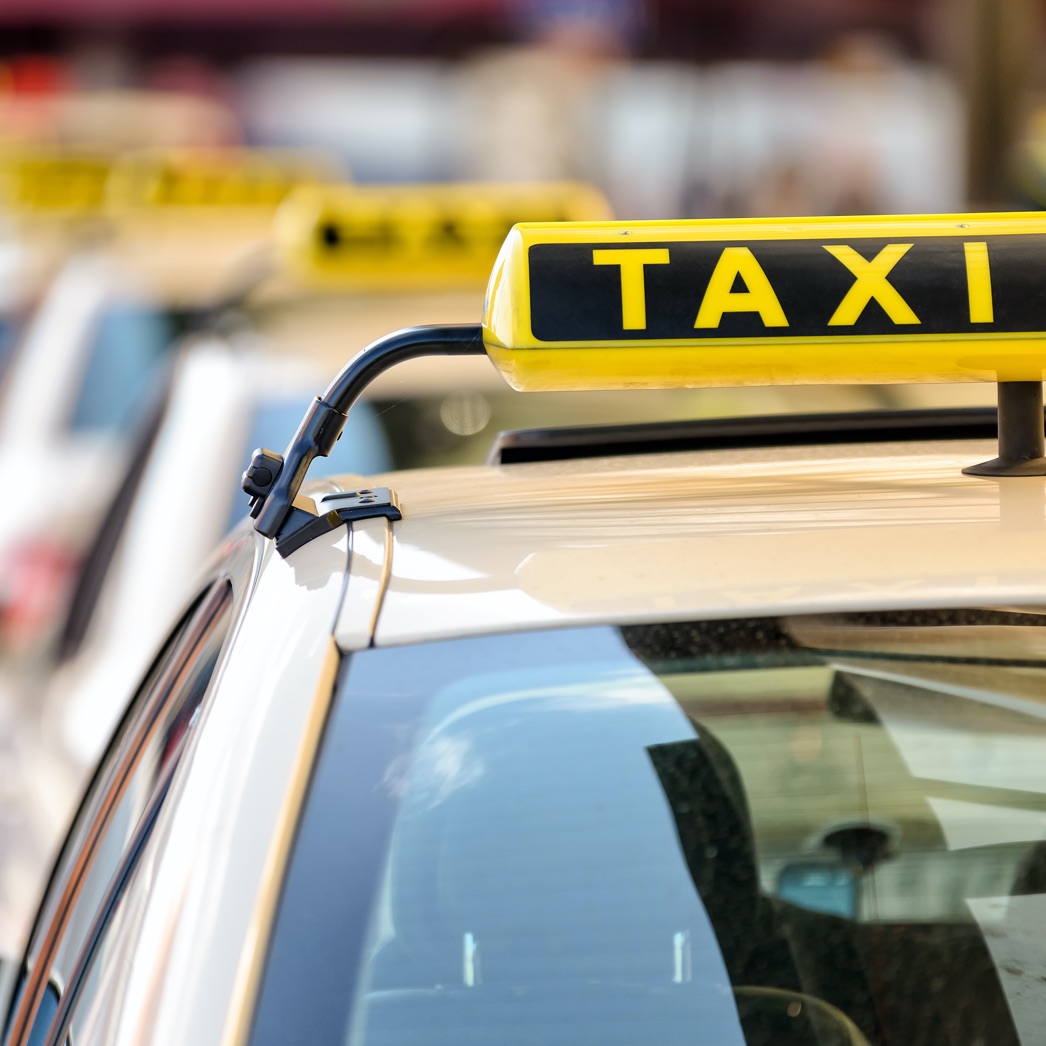 Taxis and remises
Buenos Aires is awash with licensed black and yellow taxis and in busy areas you're unlikely to wait more than a couple of minutes for one. They can be flagged down directly off the street on the right-hand side – you can tell if one is available if the 'free' (libre) sign is lit up in the windshield. Licensed taxis run on meters, and fares are exclusively in Argentine pesos (ARS $).
Private hire taxis, called Remises, can be booked in advance through agencies, and you can also book regular taxis using the city government's mobile e-hailing app BA Taxi, available for Android and iPhone.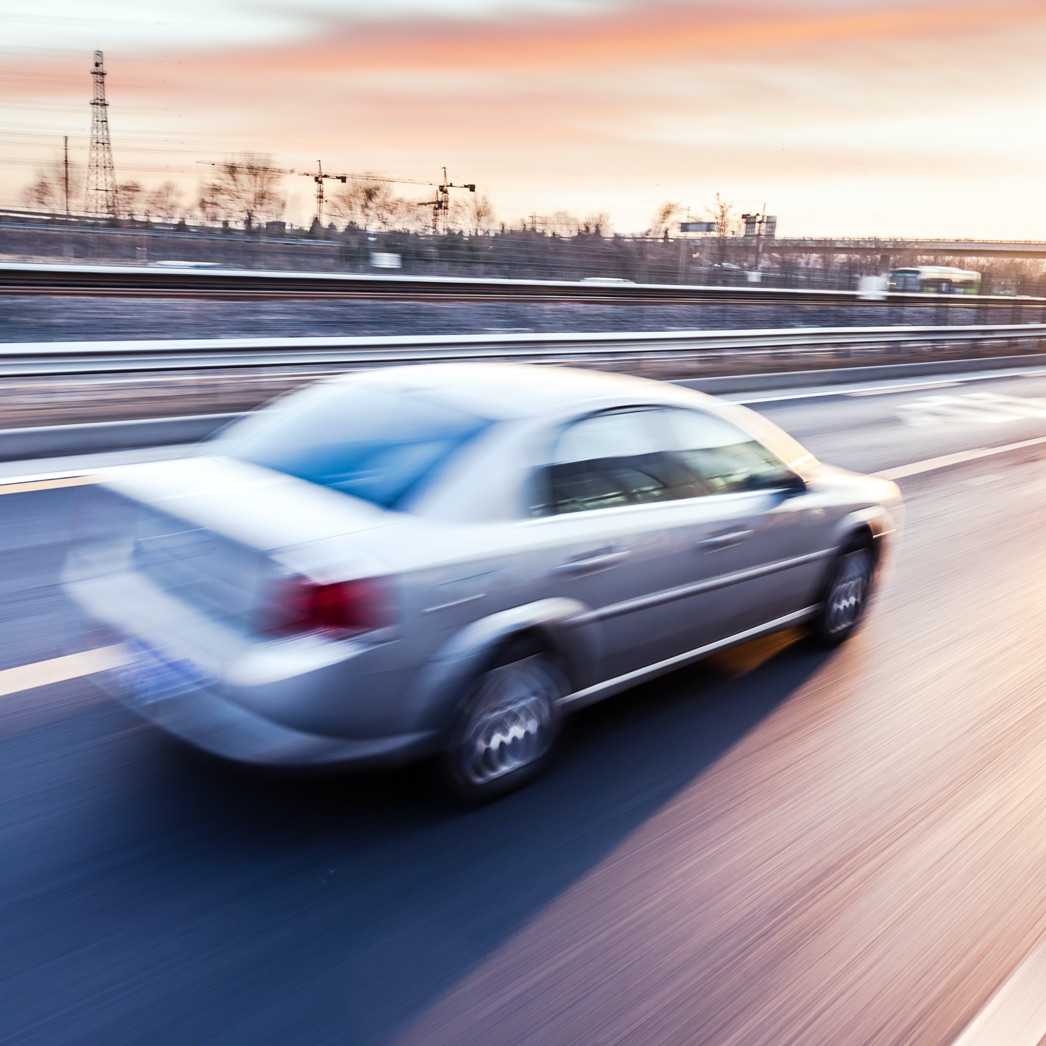 Car rental
Many major car hire companies (Avis, Hertz, Sixt, Rent a Car, Budget, Dollar, etc.) operate in Buenos Aires City. They are located at both airports (Ezeiza and Aeroparque Jorge Newbery) and at the center of the city.
To rent a car you need to be over 21 years of age, have possessed a driver's license for at least 2 years, and have the means to pay by credit card.
While you can often find on-street parking (to park a vehicle on the street, anywhere on or along the curb of streets), many people prefer the safety of parking their cars in a Parking Lot (estacionamiento). There are hundreds around the city, and you'll rarely have a problem finding one: just look out for the big 'E' signs.